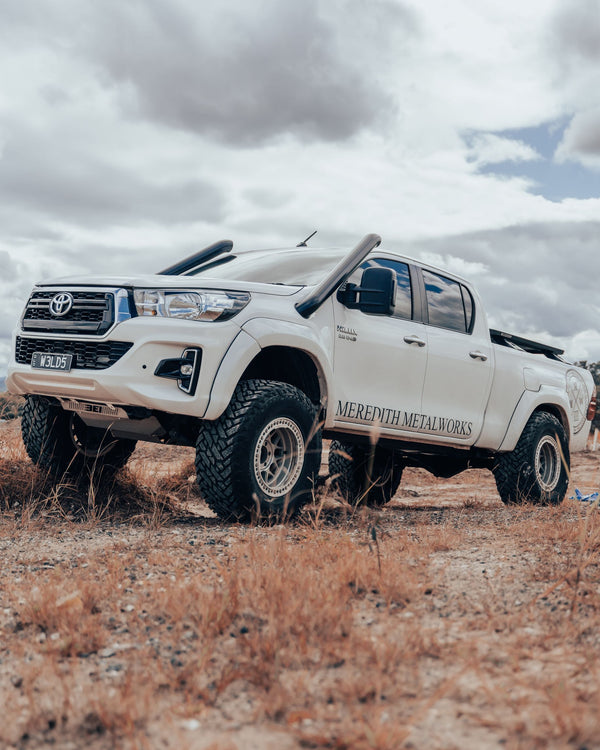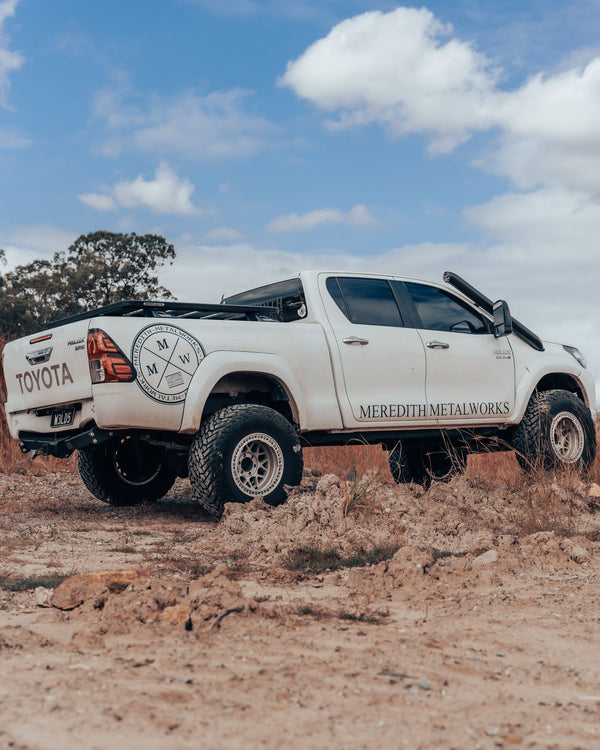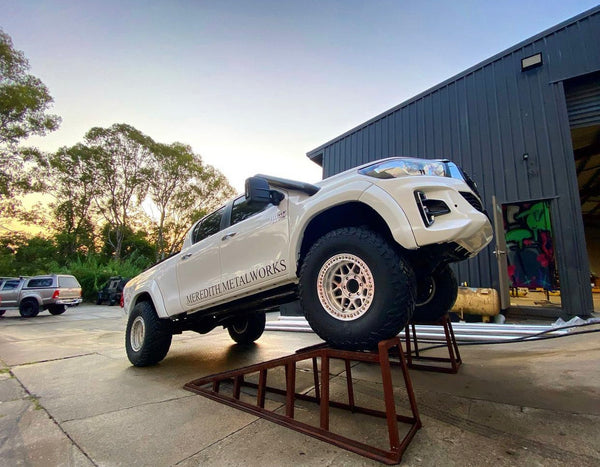 Meredith Metalworks Instore Custom Stretch
WHAT IS INVOLVED:
Chop Chassis 
Weld in 300 mm long plates (fully engineered design)
Extended tail shaft 
Extended fuel lines 
Extend wiring (if needed, this doesn't need to be done usually as all wiring has slack in it)
When offering this service we do not include the new Tub/Tray
Extended break lines 
What is different? Long Lux. We have stretched our N80 Hilux, we have cut and extended the chassis 300mm. We can offer this as a fully engineered service. 
Our Review: Although we have only done a handful off stretches, we love doing them. We have now done 2 of our cars (this one and our PX2 Ranger). We love the stretched look. It is definitely a head turner.
 PLEASE NOTE: This service required the car for at least 1 week to have all components completed. If you are interested in this service please contact our friendly staff. Price for this is around $15000